May 23, 2020 at 4:31 pm
#845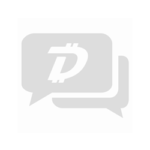 DigiByte Holder
As someone who isn't that technical, I'd love to have a one-click node/miner for the Raspberry Pi.
If it were all super easy, I'd buy a pi4 instantly and have it all set up

I wish I was technical enough to create an image with everything built in and or a script to configure. I can document my experience with Yoshi's guide and maybe break it down a bit more as I step through the process. I am also reading that there are some tools that can create an ubuntu image with all installed software so maybe I can tinker with that to shorten the install time/process. My Pi4 should be arriving in five days.
Forum Statistics
Registered Users

9,310

Forums

25

Topics

45

Replies

64

Topic Tags

58