May 22, 2020 at 3:23 pm
#838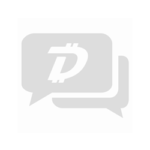 vanishh
Hello, I have found this info. Perhaps it is an interesting read:

Cyprus hospital adopts blockchain medical data solution from VeChain
https://ledgerinsights.com/cyprus-hospital-blockchain-medical-data-vechain/
Interesting read! One of the things I thought was if medical data or telehealth video can't be stored directly on the blockchain, at least it can be used for authentication for the securirty. This seems to be one of the methods VeChain has used.
I was thinking of an app geared more toward telehealth and urgent care, but seems VeChain's solution is geared toward hospitals. Seems promising
Anyone know anything about VeChain? How does it compare to DGB?
Forum Statistics
Registered Users

9,309

Forums

25

Topics

45

Replies

64

Topic Tags

58