May 21, 2020 at 3:10 pm
#830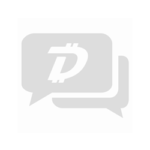 vanishh
I'm down to create mock-ups of the app if you're keen to make this happen vanishh?

I'd love to know simply:

1. What problems we would solve

2. How we would be better than others on the market
Thanks Ferdi! I'm no expert in this field but I am willing to get the ball rolling.
Telemedicine is a fast growing industry with an estimated USD 41.4 billion in 2019, expected to be 155.1 billion by 2027 (https://www.grandviewresearch.com/industry-analysis/telemedicine-industry).
Due to Covid-19, some industry experts say the field has progressed '10 years in the past 2 months' which makes it ripe for innovation (http://telecareaware.com/tag/hacking).
The single biggest concern is security. Especially right now during Covid-19, many doctors are sacrificing HIPAA regulations and doing telehealth sessions over Facetime or Zoom, which poses major security risks (https://www.twincities.com/2020/03/31/feds-health-care-professionals-can-use-zoom-skype-or-facetime-for-tele-health-consultations-during-coronavirus-crisis/).
Ideally we would leverage DGB's high level of security to keep patient health data safe and confidential and add as many other useful telehealth features as possible. The kicker would be if we could do an encrypted video chat between doctor and patient from within the App. The last component I could see is it may have to integrate with health insurance.
Lot of moving parts on this one, and I think we'd need some help from some industry specialists. But I think first step would be to answer the question 'would a DGB app which contains personal health data that is transferrable between 2 points (doctor and patient) be hackable?'
Forum Statistics
Registered Users

9,273

Forums

25

Topics

45

Replies

64

Topic Tags

58