May 20, 2020 at 10:34 pm
#805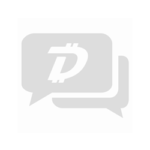 RKGold
It wasn't going to be a particular State, it was going to be a video illustrating the idea and focused on the CSA's, regardless of where they were. It could just as well be any community, but the CSA's seemed to me to be a great fit for DigiAssets. We just wanted to introduce the concept to the farmers at large.
The larger point was to give a specific example of how it could be used and show it to innovative and passionate communities, people who would be willing to take that extra step to better that community or project and then share their experience with other farmers around the country.
Unfortunately I have no video/design skills to speak of and they didn't use the script to make a video before the person moved on.
Forum Statistics
Registered Users

9,252

Forums

25

Topics

45

Replies

64

Topic Tags

58